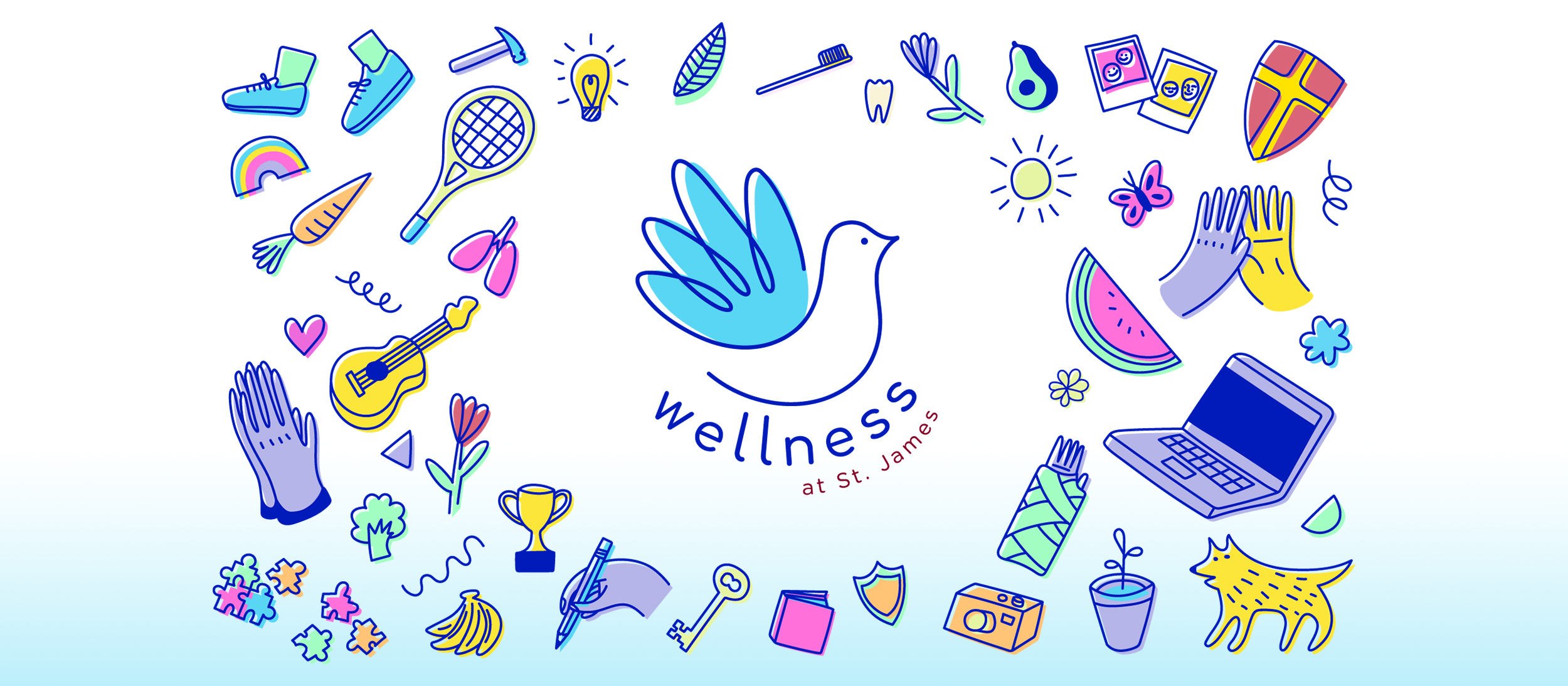 PROJECT
Wellness at St. James
Branding, Design for Good 
Overview
The Tyler GAID MFA team worked with St. James School,  a local middle school in West Allegheny, Philadelphia, to make a more welcoming experience at the Health Center. 
Wellness at St. James provides relationship-based and holistic care for the students, family, and community. Emphasizing wellness of mind, body, and spirit!
We proposed to design a brand to appeal to students for comfort, education, and general wellness. Working towards increasing health literacy, teaching healthy habits, and mindfulness.
The Team
Kat Brissette, Project Lead
Justine Kelly, Communication Lead
Marisa Watanabe, Space and Budget Lead
Wenqing Liu, Production Lead
Our resources are available online here. Due to COVID-19 Implementation has been put on hold, but some of the physical renovations are underway! We can't wait to see this project finished.