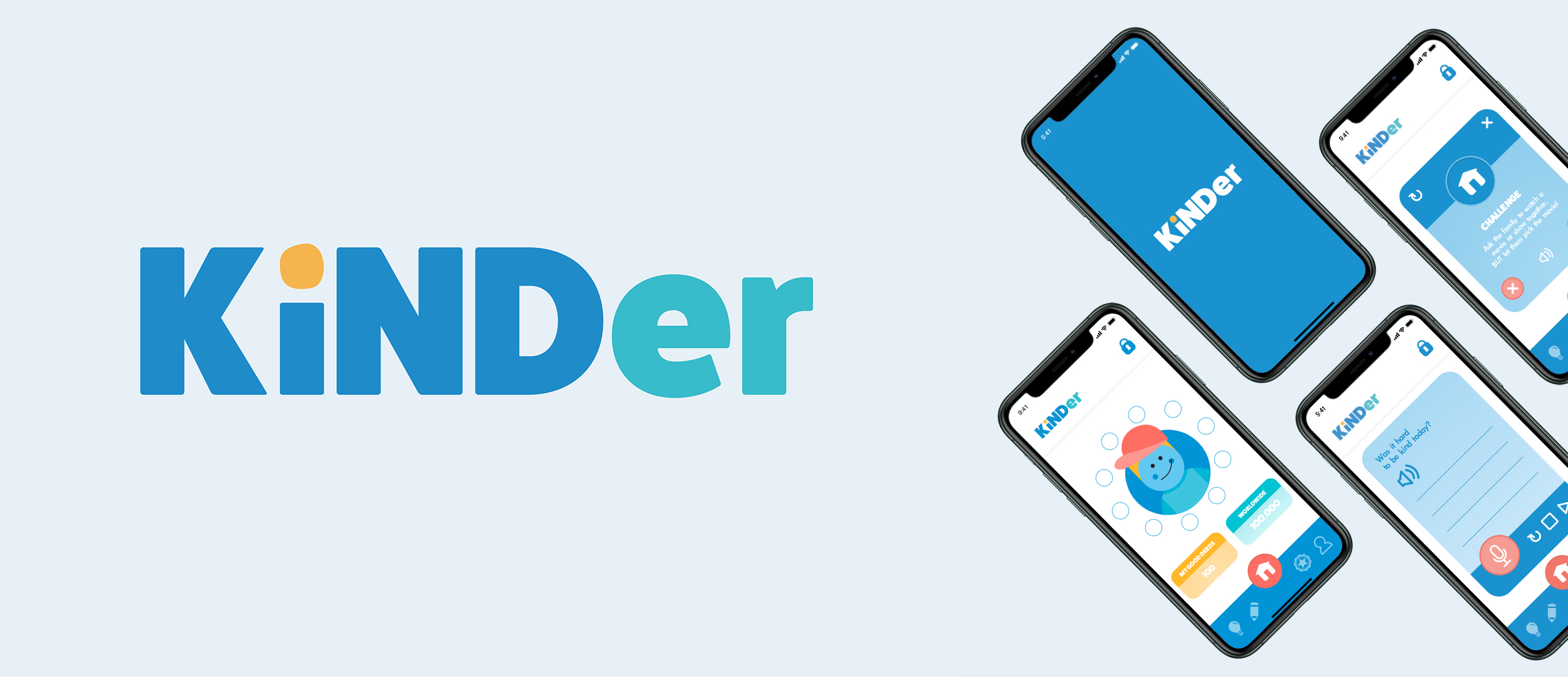 PROJECT
KINDer App
Ui/Ux, Branding
Overview
KINDer is a tool to teach kids about kindness and encourage them to do good deeds. Whether they hold the door open for someone, share their toys, say nice things instead of mean ones, or even give up the last cookie; these little sacrifices, or small good deeds, would count towards their daily goal.
The Kindness Tracker would be used to keep track of the good deeds children complete. The child would wear it on their wrist or clipped on their backpack. The Tracker would connect to an app.
KINDer APP
This app is targeted towards children in grades 1–3, incorporating tools to foster kindness, through journal prompts, challenges, and inspirational quotes.
PARENT MODE
Special parent features include a community blog, family management tool, and kindness tips. Parents and children can discuss the actions they took during the day to make a positive impact. It is a simple way to encourage kindness, and spark family conversations.
KINDer TRACKER
Connect your KINDer Tracker to your app to keep track of your kindness. Keep your tracker with you. Every time you do a good deed, press the button on your tracker. If you complete all 10 good deeds, the watch lights up for a dance party.