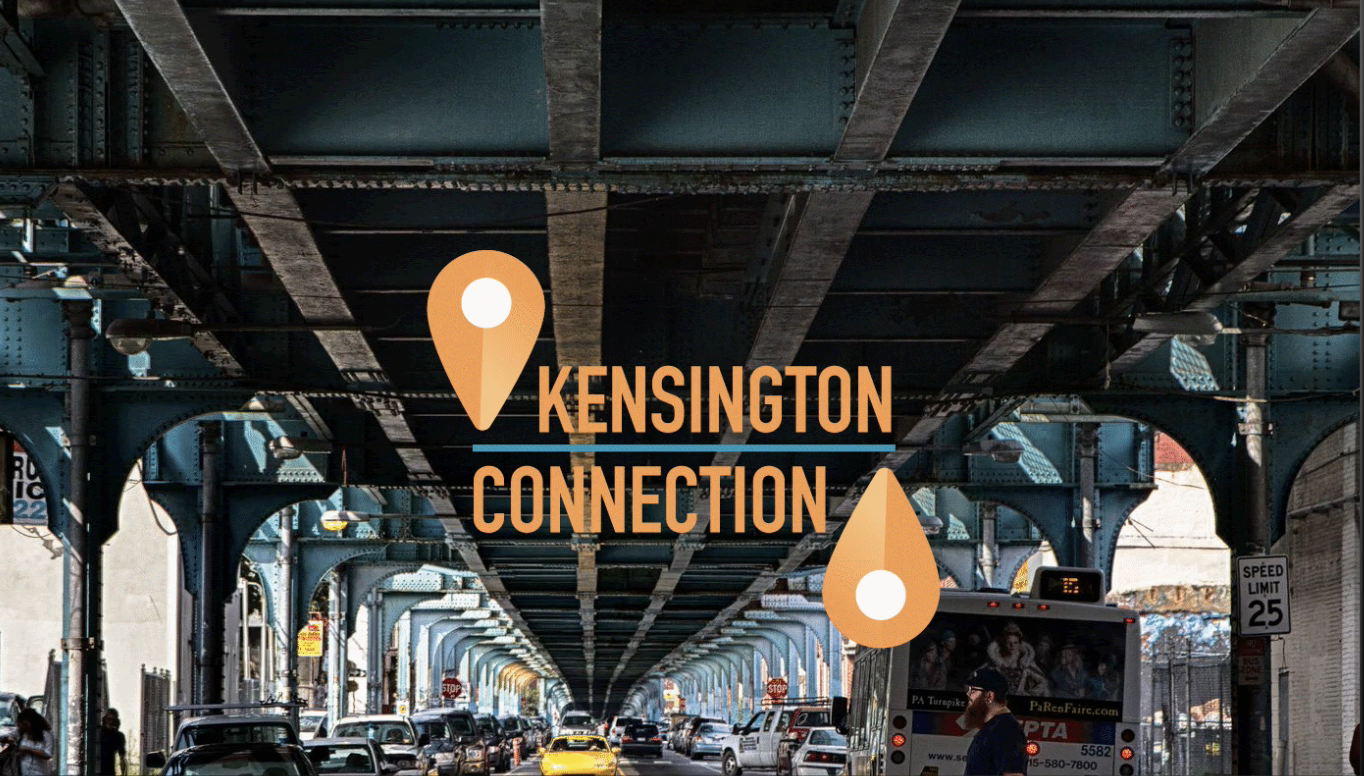 PROJECT
Kensington Connection
Ui/Ux, Web Design, HTML + CSS
Overview
The concept for this project was to make a website that connected the diverse Kensington community to their unique resources.
1.2 MILES OF RESOURCES – All working towards uplifting the resilience of the Kensington Community. Each providing unique support to the community that they serve.
Branding
The branding of Kensington Connection was greatly inspired by the El that sits above this neighborhood. The goal of this site is to easily connect the community to resources. Because the SEPTA is so prominent and used, it was the inspiration to connect the neighbors from point A to point B, resource to resource, or stop to stop.
The Site
The goal of this site is to be a resource and to connect the community. Along with the directory of local organizations, facilities, and resources, the site hosts a space to submit and share community events.
Navigation
The inspiration behind the navigation tool for the site is the SEPTA EL, as one navigates the resources, they can use the stops as reference.
Resource Pages
Each page offers contact information, location, hours, and resources they provide, along with an about section that gives some additional helpful information about each location.